Orders are processed and shipped M-F within one business day of your order from our warehouse in St Peters MO and are shipped using either UPS or UPS SurePost (with USPS as the final mile delivery agent). You may want to add 1-2 additional days, especially for longer transit day estimates, to take into consideration holiday and weather-related delays. We offer 2nd Day delivery at an additional cost as an option during checkout, as well.*

*Please note these options are no longer guaranteed by UPS and refunds will not be given should they arrive later than expected.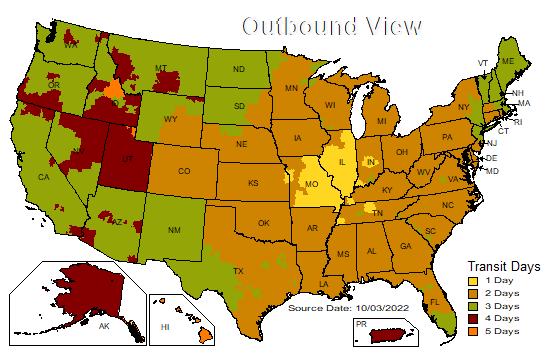 NOTE: Orders shipped to Hawaii, Alaska, and Puerto Rico (and overseas military bases, too) are shipped using USPS final mile delivery. Please allow 3-4 additional business days for these areas. All orders with PO Box addresses will also be shipped USPS.
CAN I USE A US PARCEL FORWARDING SERVICE?
Yes, SlumberPod orders can be placed and shipped to a US Parcel forwarding service for delivery outside of the United States. However, we cannot guarantee our usual customer support or warranties for these types of orders.
WHAT IF I HAVE A DELIVERY ISSUE?
Please visit our Shipping & Delivery FAQ for detailed information on how to resolve any delivery issue you may have.